Events to be organised in 2017
CTT Calendar. British Cycling Calendar. LVRC Calendar. NECCL Calendar
Teesside C.T.T. 2016 Handbook. >>>>>>
Club Tens.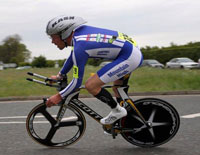 Held at 7.00pm on Thursdays on the A689 between Sedgefield and Wynyard from May 11th until August 24th. Entry fee £3.

Contact Email: Fred Simpson Telephone 01740 652298.
Croft. Australian pursuits will be held at Croft Autodrome on Tuesday evenings from April 26th until July 19th.
Location/Circuit: Croft Motor Racing Circuit,Croft On Tees,North Yorkshire. DL2 2PL
Event Details: Youth Handicapped Races start at 6:30pm. In categories u8,(2 laps = 2 miles) u10, u12, u14, u16 (6 laps for finish = 6 miles) Adult/Ladies/JNR - Start 7:15pm. 15 laps (30 miles) Handicapped race Weekly prizes in age categories and overall series winners for all age categories.
Best 9 events count for series out of possible 11. Week 12 is standalone event/prize giving night. None TLI Members must complete day licence for each event at a cost of £5 per event.(over 18's only)
Event HQ: Croft Motor Racing Circuit
Entry Fees: £2 U16 + £1 deposit refunded on number return. Adult/Ladies/Jnr £10 for TLI Members
Cheques To: Croft Circuit Races
Organiser: Steve Cowley C/O Cowley Cycles 12 Zetland Street, Northallerton DL6 1NA
Tel: 01609 776 656
Email: This email address is being protected from spambots. You need JavaScript enabled to view it.
Hill Climbs

Sunday 23rd of October at 11.00am on the TCH31.
Contact Carl Mustill Tel: 07984465097.